Customer from Congo Visiting our PVC Resin Factory
Issue Time:2016-03-23
Our Congo customer, Mr. Kalilou, visited our PVC Resin factory located at Dingyuan County, Anhui Province, December 10, 2016.
After Mr. Kalilou arrived at Shanghai Pudong International Airport, he took express railway in Shanghai Railway Station to Dingyuan Railway Station, he said CHR bullet train is fast and very comfortable highly praised china's express railway system. We showed him around the PVC production workshop, central control room and warehouse, and then we went to our CPE factory located at Suzhou City. He has much interest in technical information of PVC and CPE and Chinese culture. At last, he decided to take nine 40HQ FCL with him back to Congo for production.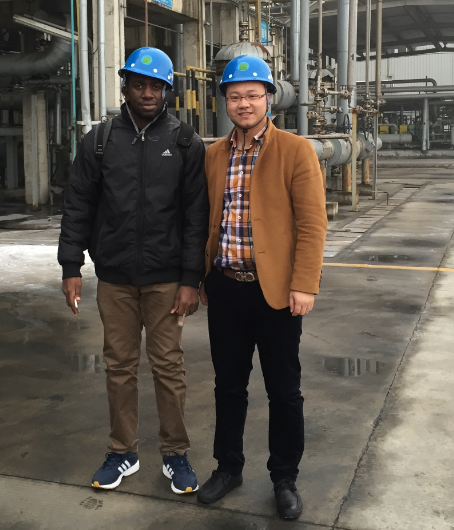 If formula is needed, please leave your email address here for effective communication.

Address
Wuyi Industrial Park,Xinxiang Village,Donggang Town,Xishan District,Wuxi,China

Email
kevin@jbaux.com
Hotline
+ 86-510-88358050