Dosage (Method) of Chlorinated Polyethylene CPE 135A Used in PVC Products
Chlorinated Polyethylene CPE 135A is mainly used in rigid PVC products as impact modifier, because CPE 135A has excellent impact and low temperature properties. Dosage of CPE 135A in PVC profile is 9~12 PHR used as impact modifier; while 4~6 PHR of CPE 135A is used in PVC water pipe and some other PVC pressure pipe as impact modifier, which is mainly used to improve impact and low temperature properties of PVC pipes. In addition, impact and low temperature properties should also be added in PVC plates, PVC sheets, electrical appliance covers and electric accessories.
CPE has good compatibility with most of plastic raw materials and rubber, including PVC, PE, PP, ABS, etc. And CPE 135A can be used as compatilizer in those polymer blend systems that have relatively poor compatibility. Rubbers which can be mixed with Chlorinated Polyethylene ( CPE ) include natural rubber, styrene-butadiene rubber ( SBR ), ethylene propylene diene monomer ( EPDM ), polyurethane rubber, nitrile rubber, chloroprenerubber and chlorosulfonated polyethene (CSM), etc. Chlorinated Polyethylene ( CPE ) will contribute to improving the performances of abrasion, heat, chemical and low temperature resistance and strength of rubber products. Plastic raw materials which can be mixed with Chlorinated Polyethylene CPE 135A include Polyvinyl Chloride (PVC), Polyethylene (PE), Polypropylene (PP), EVA and Polyamid (PA). CPE 135A will help improve low temperature, chemical, corrosion, ageing resistance and flame retardancy. And it will make plastic products have high filling property for reducing production cost.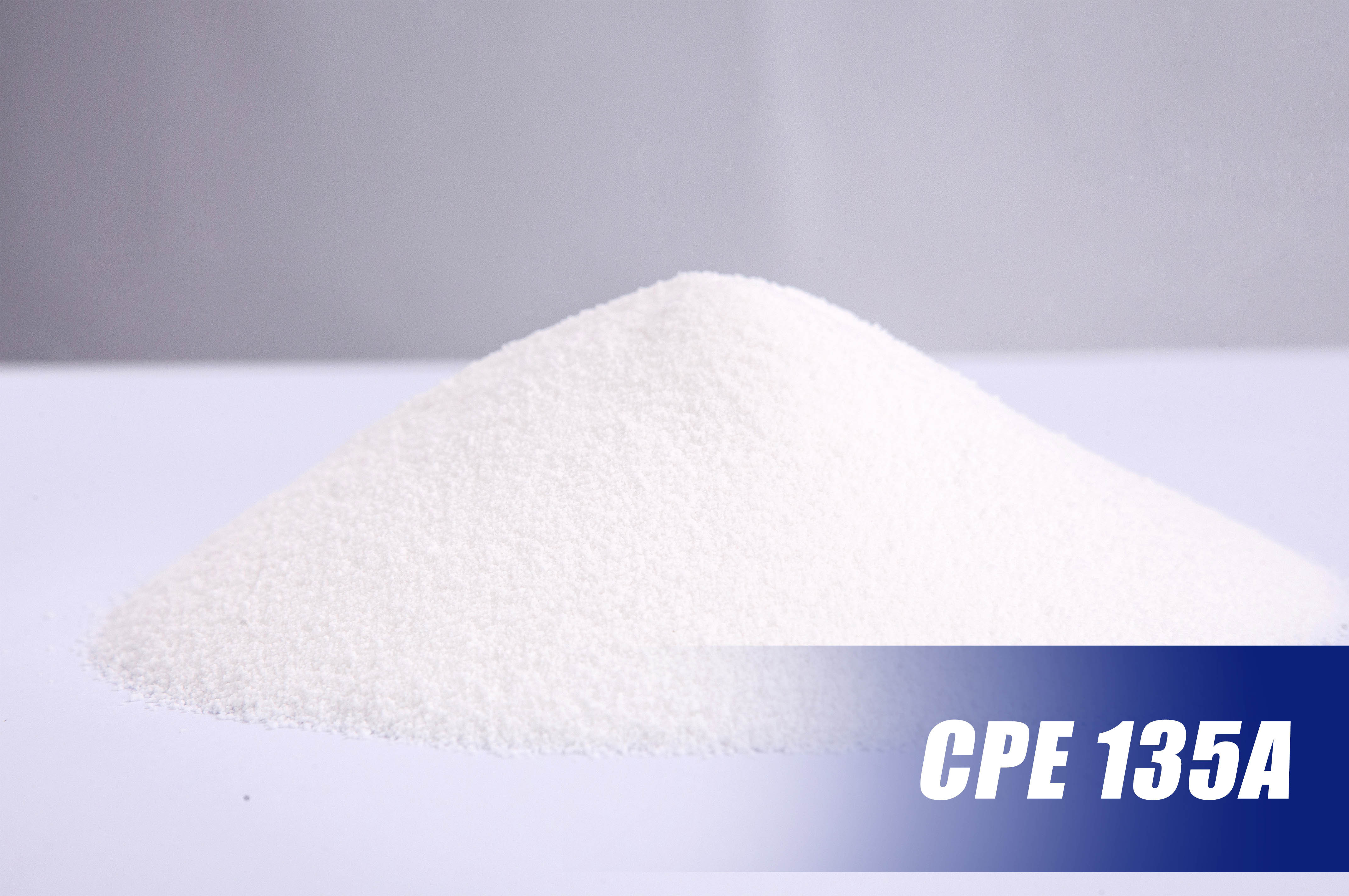 If formula is needed, please leave your email address here for effective communication.

Address
Wuyi Industrial Park,Xinxiang Village,Donggang Town,Xishan District,Wuxi,China

Email
kevin@jbaux.com
Hotline
+ 86-510-88358050