Egyptian Customer Visiting our Wuxi Office
Issue Time:2016-03-23
Our Egyptian customer, Mr. Mohammad visit to our Wuxi office of foreign trade this Thursday , October 15, 2015, after his visit to a PVC Extrusion Machinery factory located at Zhangjiagang City, Suzhou, China.
Mr. Mohammad come to China to purchase 3 sets of PVC Extrusion production line in Zhangjiagang City which is nearby our Wuxi office. Because we had good interaction since we received his inquiry about our PVC raw materials and auxiliary agents, he come to our office to talk about some more cooperation details. When he left our office, he took some of samples of our products with him for test. Mr. Mohammad gave a big big thumb-up to our service.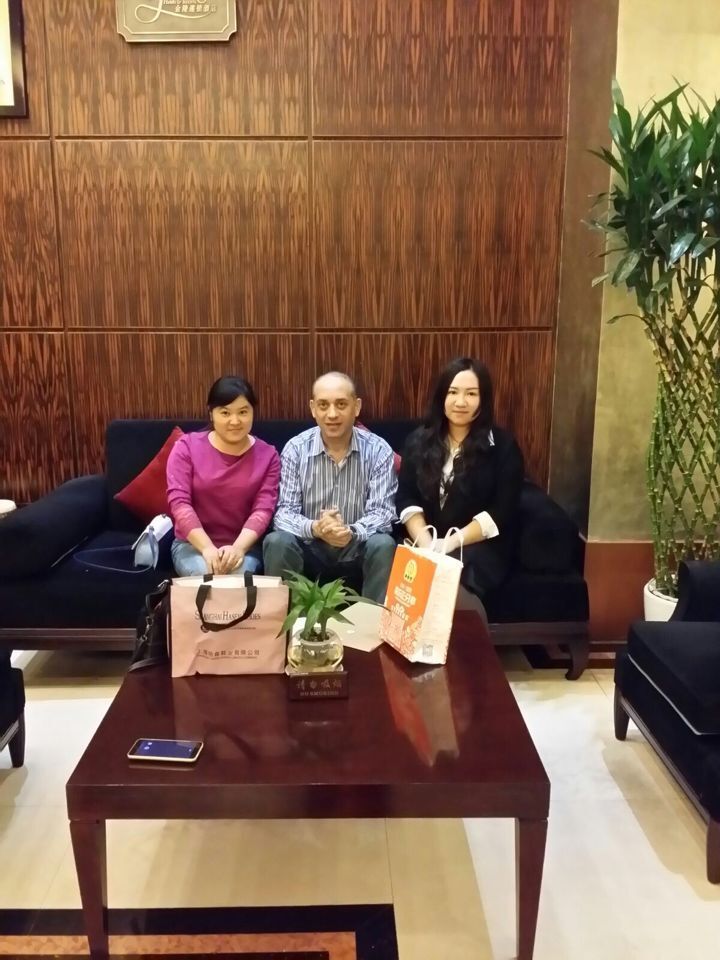 If formula is needed, please leave your email address here for effective communication.

Address
Wuyi Industrial Park,Xinxiang Village,Donggang Town,Xishan District,Wuxi,China

Email
kevin@jbaux.com
Hotline
+ 86-510-88358050